Movable bridge Wormer (NL)
Wormerveer and Wormerland will be connected in the near future by the temporary movable bridge of Janson Bridging. The bridge over the Zaan will replace the Zaan bridge, which is being renovated during this period. The complex project was commissioned by the province of Noord-Holland by a team of experts from various companies. In the coming months, car, bicycle, pedestrian and ship traffic can pass through this part of the Zaanstreek undisturbed. The temporary bridge is also fully CE, something that is special for such a product.
The entire 'renovation Zaanbrug' project is being carried out on behalf of the Province of North Holland by the contractor combination Reimert Bouw and Infrastructure - Gebr. Beentjes GWW. Janson Bridging was approached to realize the temporary connection with its innovative movable bridge (model JMB). Many specialist companies have worked on the project with disciplines from steel construction, mechanical engineering, bearing technology, hydraulics, electronic control, software and, in their own words, common sense. The sturdy substructure on which the bridge rests was built by the contractor combination.
Watch the video:

92 tonne
After the installation of this substructure and the bridges, the movable part with a weight of about 92 tons was placed as the final piece. The part is unbalanced which means that this bridge is not pulled open by means of a counterweight, but by two powerful cylinders. This interplay of forces also makes the construction of the whole extra complicated.

The bridge has one lane in each direction of travel, as well as a separate bicycle and pedestrian path. The control and operating software takes care of the drive of the movement mechanism as well as the cooperation with the other technical systems on and around the bridge, such as barriers and signals.

This bridge has been modularly designed by Janson in accordance with the philosophy of our organization. This makes it wider and longer, so that it can also serve as a temporary movable bridge in other places. For example, we previously realized this bridge in Westknollendam (NH). At that time it was the first temporary movable bridge for heavy traffic in the Netherlands. Janson Bridging is specialized in the rental of temporary modular bridges.


Szczegóły projektu
Permissible traffic load
5 kN/m2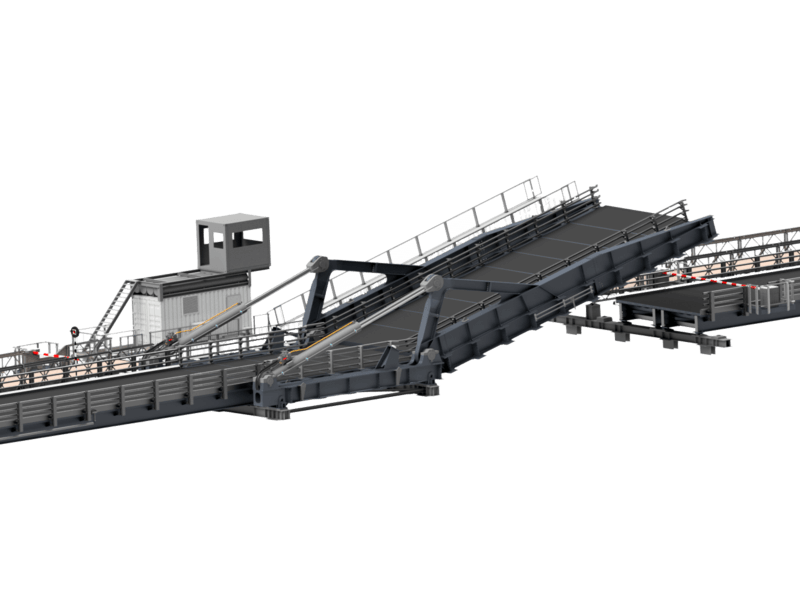 Renovation Zaan Bridge

After the summer holidays, the demolition of the existing Zaanbrug will start in August. Residents contributed ideas about the appearance of the new Zaanbrug. The result of this is that a traditional drawbridge will soon be realized that fits in with the historic environment along the Zaan, but will also have a modern exposure. It will be ready at the beginning of 2024.